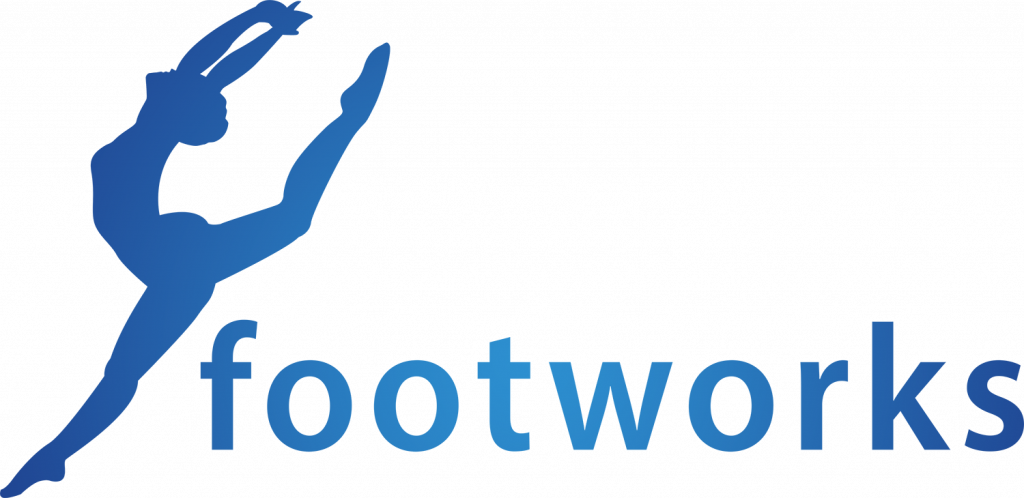 Footworks Dance Studio offers a wide range of dance classes.
Would you like to pursue a professional dance career, pass ISTD examinations or would you just like to learn for fun? Come and join us, an expert team we offer a full range of dance classes taught within a professional but happy environment for the ages of 3 and above.
We hold classes suitable for various ages and abilities in the following pricing packages.
Modern dance is a highly expressive style of dance that challenges the structured dance technique of classical ballet. The focus of the modern dance is an expression, rather than following a rigid set of postures or technical positions that ballet dancers are trained in. Different styles of modern include lyrical, jazz, and fusion.
Commercial dance emerged in the 1950s as a way for dancers to push against the strict constraints of traditional styles such as ballet and be free to experiment. Dancing to modern music, commercial dance incorporates moves from all genres including jazz, ballet, hip hop, breakdance, popping, krumping and street dance.
Ballet is an art form created by the movement of the human body. It is theatrical – performed on a stage to an audience utilizing costumes, scenic design, and lighting. It can tell a story or express a thought, concept, or emotion. Ballet dance can be magical, exciting, provoking, or disturbing.
Tango is characterized by a close hold, a low center of gravity and an emphasis on Contra Body movement. Movement is stealthy, almost cat-like and has an unmistakable staccato feel and major dramatic attitude. The Leader's right arm is further around and lower on the Follower's back than in the other Smooth dances.
Pole dance combines dance and acrobatics centered on a vertical pole. This performance art form takes place not only in gentleman's clubs as erotic dance, but also as a mainstream form of fitness, practiced in gyms and dedicated dance studios
Contemporary dance is a style of expressive dance that combines elements of several dance genres including modern, jazz, lyrical and classical ballet. Contemporary dancers strive to connect the mind and the body through fluid dance movements.
Tap dance, a style of dance in which a dancer wearing shoes fitted with heel and toe taps sounds out audible beats by rhythmically striking the floor or any other hard surface.
Leave all your worries aside and come and join us at Aerialyogajavea! Whether you're an advanced aerial yogi or just starting out, we have something to offer everyone. Have a look at our available classes to find the right fit for you.
Pilates is a type of mind-body exercise developed in the early 20th century by German physical trainer Joseph Pilates, after whom it was named. Pilates called his method "Contrology". It is practiced worldwide
Flexibility training involves low-intensity exercises that increase the total range of motion of a joint or group of joints. Flexibility and balance exercises — which work stability muscles — can decrease the chance for muscle imbalances, which can throw off your body movement and open the door to falls and injuries
ELENA VICTORIA GWYN JONES
FOOTWORKS Dance School is owned and run by Elena Victoria Gwyn-Jones. ISTD DDI professional teaching qualification the ISTD is a government-recognized organization and the exams that are taken are Ofqual recognized and are UCAS points as well. Elena has been studying dancing since the age of 3 being taught by ISTD and RAD teachers, has done a few professional productions, and got offered this amazing opportunity to own her dance school! Teaching dancing is her passion and has been helping out her teachers since the age of 13.
8:30-9:30 Slow Hatha Yoga (Lizz)
10-11 Pole fitness Level 1,2
11:30-12:30 Pilates (Kinsa )
17-17:45 ballet grade 1/2
17:45-18:30 tap grade 2
18:30-19:15 advance modern
19-20 adult jazz class
19:15-20:15 Advance Commercial
11:00- 12:00 Adult Dance
16:45-17:30 Modern Grade 2
17:30-18:15 Beginners Commercial/Street
18:15-19 Modern Grade 3
19-19:45 Intermediate Commercial/Street
20:15 -21:30 Advance pole
10:00-11:00 Aerial Yoga
9:30-10:30 Pole Fitness Level 1,2,3
11:00-12:00 Slow Stretch
16:00-17:00 Advance Pointe
17:00-18:15 Intermediate Ballet
18:00-19:00 Intermediate Tap
19:00-20:00 Advance Commercial
17-18 Grade 3 Ballet
18-18:45 Grade 4 Tap
18:45 -19:45 Pole Fitness under 16s
19:40-20:40 Pole Fitness Level 2,3,4
9:15-10:15 Aerial yoga
9:30-10:30 Fly High
16:00-16:45 Baby Ballet/Tap/Modern
16:30-17:30 Introduction to Primary Ballet/Tap/Modern
17:30-19 Primary/ Grade 1 Ballet/tap/Modern
9:30-10 Pointe
10-11 Ballet grade 4
11:00-11:45 Modern Grade 5
11:45-12:30 Tap Grade 5
13:00-14:00 Contemporary
14:00-15:00 Flexibility
9:30-10 Stretching
10:00-11:00 Pole Fitness Mix Level
10:30-11:30 Aerial Yoga
18:00-19:00 Tango
Manuela Delgado
2022-07-27
Love this place so much!! The teachers are absolutely lovely and supportive and always make the atmosphere warm, welcoming and extremely fun! I highly recommend this dance studio!!!!!!
jessica zimmermann
2022-07-27
Awesome dance teacher and a wonderful person 🙂
Elena is the best teacher. My daughter is passionate about dancing and she loves it.
Natasha Moskalenko
2022-07-22
Elena es una gran profesional, la adoran tanto los alumnos pequeños como los adultos. Siempre consigue motivar con su energía y buen humor. El concierto del fin del curso fue absolutamente increíble.
En Footworks se respira pasión, dedicación y motivación!!! Es una escuela en donde tanto niños como adultos, se divertirán y aprenderán con una de las mejores profesoras de baile que he conocido.
Angela Paola Placenave
2022-07-21
Entorno motivador y amigable, hermosa instalación, asesoramiento profesional ... 100% recomendable.
The best teacher of pole dance I ever had. Elena is such an incredible girl with lots of passion! her energy is incredible. Such a friendly atmosphere and love everything about it. I really enjoy my classes in footwork. Thanks Elena for everything! you are Star! 🌟